Events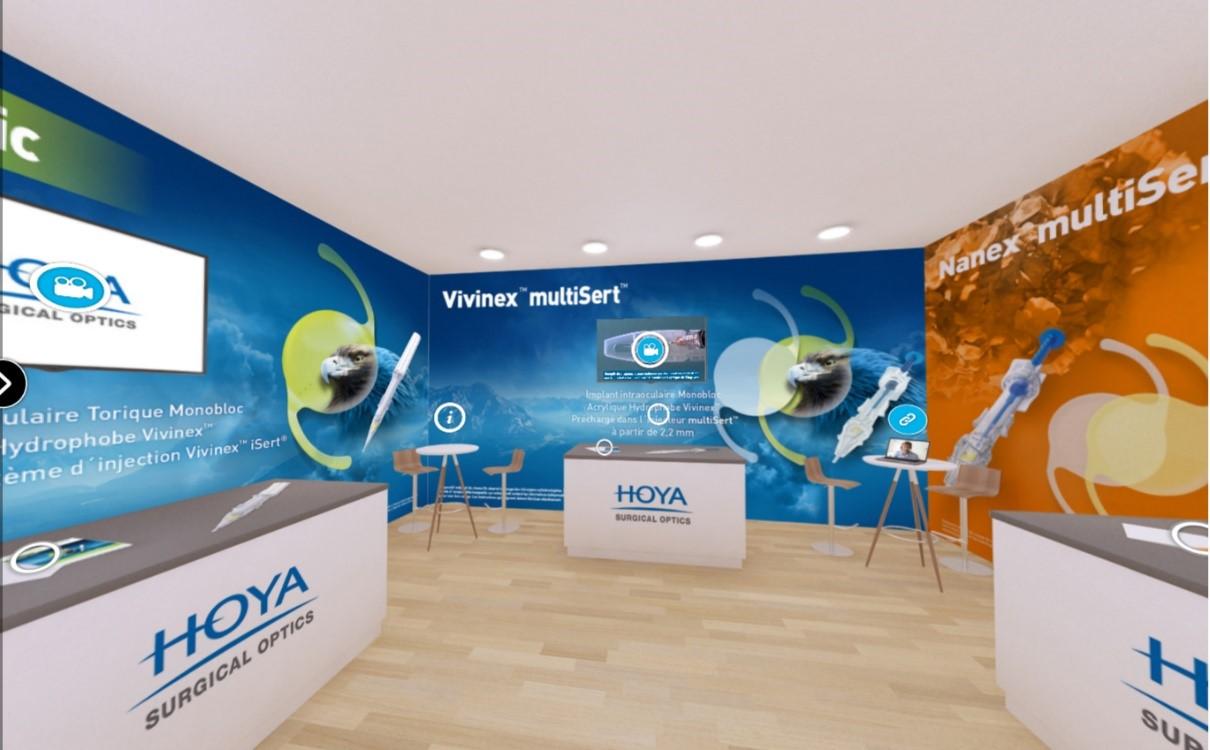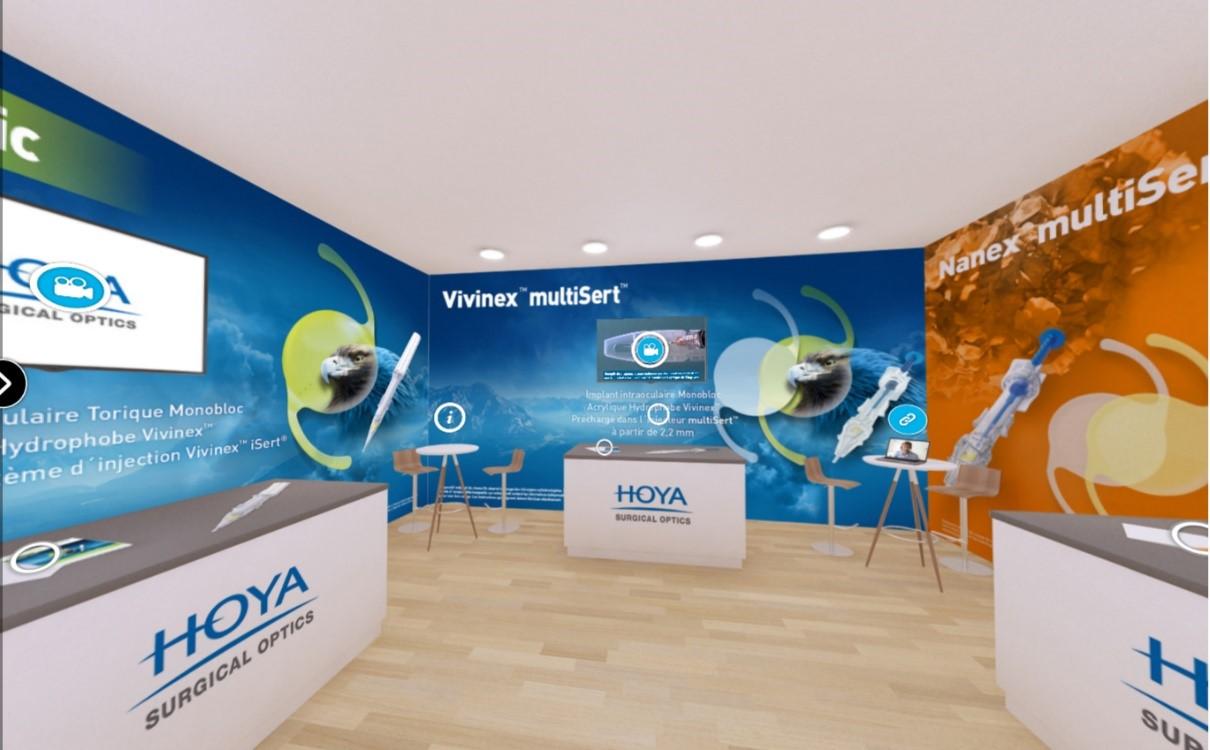 Highlights from SFO 2020: 5-6 September 2020 (126e session)

SFO (Société Française d'Ophtalmologie) is the largest gathering for French-speaking ophthalmologists in the world and a forum for us to share and celebrate advances in ophthalmology. There was one huge difference at SFO 2020; it wasn't held in the beautiful city of Paris as it usually is. This year, SFO was held entirely virtually.
Though COVID-19 continues to keep us physically apart, we managed to digitally welcome visitors to our virtual booth and engage attendees with our live surgeries. Here are the highlights from this year's SFO.

A 360-degree virtual booth experience
We've always been passionate about creating immersive, interesting booths that congress visitors will want to stop by.
This year, we turned our hand to creating a virtual booth that would match our usual standard. As you can see – it looked pretty good!
Not only that, we think it was easier than ever for visitors to learn what makes our Vivinex™ Toric, Vivinex™ multiSert™, and Nanex™ multiSert+™ fantastic choices. There was plenty of downloadable content available at the click of a mouse and we created a video for each of our key products that could be watched within the virtual booth.
Streaming surgeries showcasing Vivinex™ multiSert™ and Nanex™ multiSert+™
Fully embracing the virtual nature of the conference this year, we participated in the session which streamed recorded surgeries while the surgeons voiced over their procedures in real time.
We showcased two cataract procedures. In the first, Prof Christophe Baudouin, head of Ophtalmology CHNO DES QUINZE VINGTS, Paris, implanted Nanex™ NC1-SP using multiSert+™ without advanced insert shield.
In the second, Prof Antoine Labbe, Head of Ambulatory Care Department, Quinze-Vingts National Ophthalmology Hospital, IHU FOReSIGHT, Paris, implanted Vivinex™ XY1-SP using multiSert™ with advanced insert shield, in his words: "the most successful preloaded system available."
This session was quite engaging and we were pleased to see that we had almost 200 live viewers of each surgical presentation! It is possible that more SFO members will come to watch the videos as they are available for 1 year on the SFO website.

Cataract ePoster Awards
As if all that wasn't exciting enough, for the 7th consecutive year, HOYA Surgical Optics, in partnership with SFO, proudly sponsored the SFO award: "Prix SFO du meilleur e-poster sur le thème de la chirurgie de la cataracte." This is awarded for the best e-posters, that detail their creators' scientific work in the field of cataract surgery.
First prize was scooped up by Dr Alexia Tan: "Chirurgie combinée cataracte-vitrectomie dans les décollements de rétine rhegmatogènes : étude comparative.. (Épinal), BERTRAND-BOICHE M, ANGIOI-DUPREZ K, BERROD JP, CONART JB (Vandœuvre-lès-Nancy)."
And second prize was awarded to Dr Antoine Levron: "Impact de la kératométrie totale mesurée par rapport à la kératométrie antérieure sur les résultats réfractifs de l'implant torique AT TORBI 709 lors de la chirurgie de cataracte liée à l'âge.  EL-CHEHAB H, AGARD E, DOT C (Lyon)."
Congratulations to both!
HOYA Vision Care Symposium
Our colleagues at HOYA Vision Care also held a symposium during SFO. It was entitled "Innovative Eye Glasses for Children to Curb Myopia: Innovation MiYOSMART." Attendees discovered all about the innovative MiYOSMART lens, with D.I.M.S. technology, which helps to curb myopia progression in children through controlling eye growth.1

SFO was just one of the conferences we're virtually attending this year – we hope to meet you digitally at an event in the near future.
[REFS]
1. Lam CSY, Tang WC, Lee RPK, Chun RKM, To CH. A randomized clinical trial for myopia control – use of myopic defocus spectacle lens. 8th International Congress of Behavioral Optometry (ICBO), 26-29 of April 2018. Sydney, Australia.