ezSert IOL
References
Spec Sheet
Download

Model name
ezSert™ 255-E*
ezSert™ 254-E*
Optic design
Aspheric lens design, aberration correcting
Specification
UV and blue light filter
UV filter
Optic material
Hydrophobic acrylic (AF-1)
Manufacturing
Lathe-cut and pad polished
Haptic material
Hydrophobic acrylic with blue PMMA chemically bonded haptic tips
Haptic configuration
Modified C-loop, 5° angulation
Diameter (Optic/OAL)
6.0 mm/12.5 mm
Power
+6.00 to +30.00 D (in 0.50 D increment)
Nominal A-constant†
118.4
Optimized constants‡
Haigis
a0 = -0.542
a1 = 0.161
a2 = 0.204
Hoffer Q
pACD = 5.30
Holladay 1
SF = 1.52
SRK/T
A = 118.5
Front injector tip outer diameter
1.78 mm
Injector
ezSert™ preloaded
*IOLs are the same as iSert® Model 255 and iSert® Model 254.
†The A-constant mentioned above is presented as a guideline only for lens power calculations. It is recommended that the A-constant measurement be customized based on the surgeon's experience and measuring equipment.
‡These optimized constants for the calculation of intraocular lens power published by ULIB on their website: http://ocusoft.de/ulib/c1.htm are calculated from 319 clinical results for model 250/251 as of October 31, 2016. These constants are based on actual surgical data and are provided by ULIB as a starting point for individual constant optimizations. The information available on the website is based on data originating from other users and not by HOYA Surgical Optics (HSO). HSO therefore does not warrant the correctness, completeness and currentness of the contents on the said website.
Disclaimer
Information contained is intended for health care professionals. For a full list of indications and contra indications please refer to the Instructions For Use. Some of the products and/or specific features as well as the procedures featured in this document may not be approved in your country and thus may not be available there.  Please contact our regional representative regarding individual availability in your country. HOYA and ezSert are trademarks of the HOYA Corporation or its affiliates. ©2023 HOYA Medical Singapore Pte. Ltd. All rights reserved.
References

Data on file, HOYA Medical Singapore Pte. Ltd, 2018.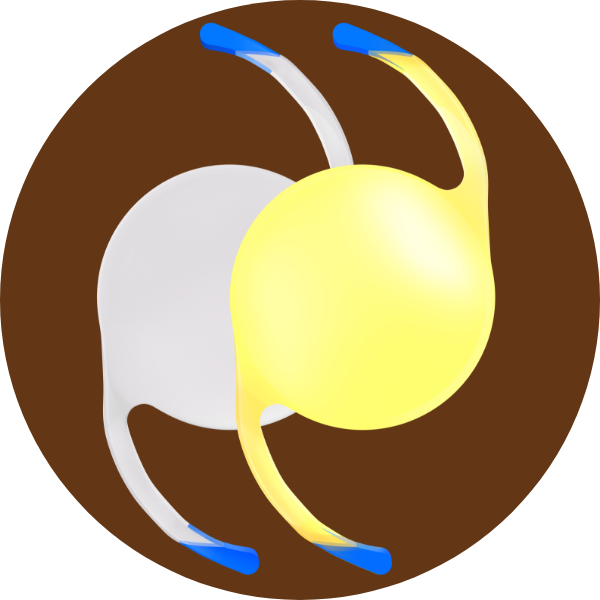 Proven hydrophobic acrylic lens material:
over 10 million units implanted worldwide, over 20 years1